Apartments are provided with
underfloor heating
air conditioning
flat-panel TV
wireless internet
parking spot
bed, bath and kitchen linens
energy costs
final cleaning
coffee and tea
Each apartment comes with a private terrace, but you can also use the communal terrace.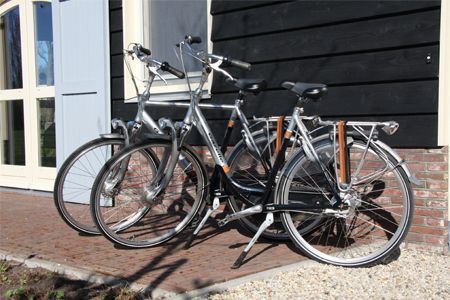 As an extra service for you as a customer, you can now rent bicycles at Boerderij Vredelust and discover the environment by bike. We have two ladies and two men's 'Gazelle' bikes.
Each bike costs € 7,50 per day, € 25,- for a midweek and € 35,- for an entire week. If you want be sure that a bike is available, you can mention it at the reservation.